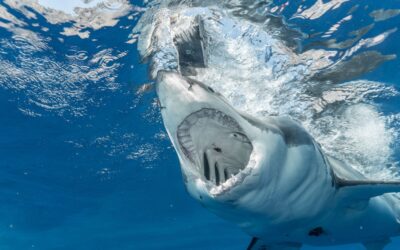 Target: Radhika Fox, Assistant Administrator for Environmental Protection Agency's Office of Water
Goal: Support improved systems for water treatment of drugs.
The movie Cocaine Bear brought a fictionalized and horrific slant to a real-life horror: the ingestion of narcotics by unsuspecting wildlife. In the time since the movie's release, the now-deceased bear that inspired the story has become a tourist attraction. A wildcat was discovered in Ohio with cocaine in his system. And a television documentary explored the possibility of sharks being exposed to cocaine dumped by drug smugglers.
For aquatic animals, the dangers are especially pronounced. Off the coast of one area of Florida alone, authorities recovered over 14,000 pounds of narcotics. A recent evaluation of the Puget Sound found 80-plus different drugs in the waterway. And numerous research studies have explored the impact of various narcotics on fish.
Unfortunately, many of these drugs are finding their way into large bodies of water via wastewater plants. Lacking water treatment standards at these plants are allowing dangerous substances like drugs to escape into the environment. And innocent animals are paying the heaviest price.
Sign the petition below to demand stronger standards that will protect water supplies and the wildlife that depend on their sustenance for survival.
PETITION LETTER:
Dear Assistant Administrator Fox,
The documentary Cocaine Sharks may seem like a sensationalistic headline-grabber, but its flashy name has very real and concerning origins. A large expanse of wildlife, including sharks, have been studied to assess their exposure to narcotics. And in these studies, the affected animals consistently exhibit erratic and unhealthy behavior. An even larger number of investigations have pointed to the increasing prevalence of drugs within rivers, lakes, streams, and oceans. These realities pose an existing threat not only to aquatic wildlife but to other animals and humans as well.
Current water treatment systems are ill-equipped to address the presence of narcotics within wastewater plants. As a consequence, these toxic substances seep into larger water sources. Please make safeguarding and strengthening treatment methods a top priority.
Sincerely,
[Your Name Here]
Photo Credit: Mike Ribeiro