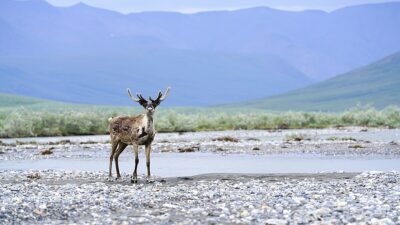 Target: Joe Biden, President of the United States
Goal: Safeguard the Arctic National Wildlife Refuge by prohibiting oil drilling activities that threaten its fragile ecosystems and indigenous communities.
The Arctic National Wildlife Refuge, a pristine expanse of untouched wilderness in Alaska, is at a critical crossroads. Home to a diverse array of wildlife, including polar bears, caribou, and migratory birds, it also holds deep cultural significance for indigenous communities like the Gwich'in people. The relentless pursuit of oil drilling in this delicate habitat jeopardizes its unparalleled biodiversity and threatens the traditional way of life of those who rely on it.
Alaska's unique ecosystems are already grappling with the far-reaching impacts of climate change, from receding ice to rising sea levels. Allowing oil drilling in the Arctic Refuge would further exacerbate these challenges, releasing carbon emissions and disturbing vital habitats. The potential for devastating oil spills could have irrevocable consequences for the environment and local communities, compromising the delicate balance that sustains life in this region.
Sign the petition below to demand a commitment from the President to protect the Arctic National Wildlife Refuge from oil drilling and preserve it for future generations.
PETITION LETTER:
Dear President Biden,
The Arctic National Wildlife Refuge is not just an Alaskan treasure; it's a national and global heritage that demands the utmost protection. Its unique ecosystems support countless species and maintain a delicate equilibrium in a rapidly changing world.
Allowing oil drilling in this refuge poses a dire threat to the environment, the wildlife that calls it home, and the indigenous communities whose history and culture are intertwined with its landscapes. The potential for ecological catastrophe is too great to ignore, and the consequences would be felt far beyond Alaska's borders.
We urge you to stand as stewards of the natural heritage and advocates for the voiceless inhabitants of the Arctic Refuge. Let us not be the generation that traded short-term gains for the irreversible loss of a pristine ecosystem. Instead, let us be remembered for our foresight and dedication to preserving this vital sanctuary for the children and generations to come.
Sincerely,
[Your Name Here]
Photo Credit: Danielle Brigida