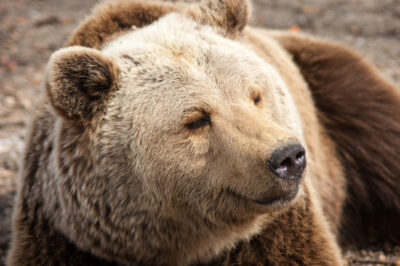 Target: Ingrid Newkirk, President of People for the Ethical Treatment of Animals (PETA)
Goal: Praise the rescue of reportedly mistreated animals from Sunrise Side Nature Trail and Exotic Park.
An investigation by USDA of a defunct roadside zoo in Michigan unveiled seemingly horrendous conditions of the animals and their habitats. It was apparently so unsanitary that one bear was taken away from the owners, yet the fate of the other animals remained unknown. This ForceChange petition highlights the conditions, and thanks to thousands of your signatures, the animals at this zoo will no longer suffer.
Owners James and Barbara Svoboda agreed to give PETA the other bear they had and some foxes. These animals were safely transferred to a sanctuary in Colorado, where they will receive actual veterinary care. An apparently malnourished lion was transported to a different zoo for treatment, while the bobcat, unfortunately, passed away. These were all the remaining animals, and the zoo has been permanently shut down. The owners are not allowed to obtain any more animals in the future.
Sign this petition to show appreciation for PETA's efforts in closing this roadside zoo and saving the rest of the animals while they could.
PETITION LETTER:
Dear Ingrid Newkirk,
Roadside zoos across the country have proven to have various problems, including animal neglect. Sunrise Side Nature and Exotic is apparently no different. This defunct zoo already had a bear confiscated, but thanks to you the remaining animals are safe. The permanent closure of this zoo is a big win for animal lovers around the country.
Thank you for cooperating with the owners James and Barbara Svoboda to save these animals. They have seemingly proven they are unable to effectively run a zoo, and now they will not be able to acquire any more exotic animals. Your efforts are truly appreciated.
Sincerely,
[Your Name Here]
Photo credit: Wulf Willis