Educational Series: Abused Animals Are Counting On Your Vote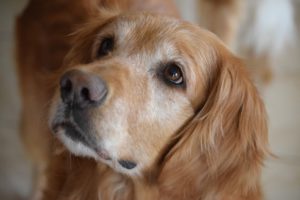 In laboratories all over the U.S. animals including cats, dogs, rodents, and primates are injected with toxic chemicals, force-fed poisons, and kept in cramped, barren cages as part of routine tests done to prepare new cosmetics for the market. Most of these animals are eventually killed–either during tests or after they are no longer deemed "useful." Their suffering is completely unnecessary since humane alternatives to cosmetic animal testing are readily available. And yet this cruelty goes on.
The continued prevalence of animal testing in the U.S. is the direct result of policy decisions made by our nation's elected officials. Many countries around the world–including India, Israel, Norway, and the entire European Union–have outlawed cosmetic animal testing, yet U.S. policymakers have not taken similar steps. In 2017 a bipartisan group of lawmakers in Congress introduced a law, the Humane Cosmetics Act, that would correct this injustice by ending cosmetic animal testing forever. However, rather than prioritize this important legislation that could bring relief to millions of animals, Congress failed to act on the bill and instead let it languish, with the chances of it becoming law this session now virtually non-existent.
Animal testing is just one example of a political issue that will define the fates of countless animals. Furthermore, with the 2018 Election coming up in less than a month on November 6th, there couldn't be a more important time to pay attention to how your representatives have voted on or prioritized issues that affect animals and the environment they depend on. Dogs being force-fed toxic chemicals in labs, cows and chickens enduring horrific conditions in factory farms, and wolf families being hunted down with rifles; these are just a few of the animals depending on you to cast your vote this November–and do so in an educated manner. Informing yourself about where your representatives stand on important issues, then voting accordingly, is one of the best things you can do to help animals.
There are many ways to learn what stances those running for elected office have taken on animal welfare. Several non-partisan organizations publish legislative scorecards that rate elected officials based on their positions on key issues or pieces of legislation. The Humane Society Legislative Fund has published such a scorecard showing how members of the U.S. Senate and House of Representatives voted on issues including cosmetic animal testing, animal fighting, shark finning, and the cruel practice of horse soring. After finding the names of your senators and representative on the appropriate chart, you can see whether they supported, opposed or–in some cases–have not taken a position on each issue.
On the Human Society's scorecard some lawmakers stand out as animal welfare superstars. For example Senators Cory Booker of New Jersey, Tom Udall of New Mexico, and Jeff Merkley of Oregon have sponsored or expressed support for proactive pieces of legislation addressing every issue used for rating. On the other hand, the infamous Senator Ted Cruz of Texas has taken a pro-animal position only once in his career and some other lawmakers have done even worse.
While some legislation affects animals directly, other votes in Congress determine what happens to animal habitat. The League of Conservation Voters (LCV) is a national organization that publishes a scorecard rating officials on how they vote regarding matters of environmental protection. The LCV scorecard reads similarly to the Humane Society Legislative Fund's, but it also includes a lifetime rating for each member of Congress. For example you can see that in 2017, the most recent year for which the LCV scorecard has information available, Senator Dick Durbin of Illinois took a pro-environment position 100% of the time. However, over the entire course of his time in Senate he has voted for the environment only 87% of the time (to be fair, this is still very good compared to many of his colleagues).
Of course, sometimes it's not enough simply to know the voting record of your current representative; you also need to know what positions their opponent has taken on important issues in order to compare and contrast the two. One way to get an idea of a candidate's stance on animal welfare and the environment is to pay attention to what organizations are endorsing his or her campaign. The Humane Society Legislative Fund endorses candidates in certain races they deem to be especially important to animal welfare. You can see a list of races where they have made endorsements organized by state here (scroll down to get to the state-by-state list).
The League of Conservation voters also has a list of endorsements they are making for U.S. House and Senate races here. Organizations that make endorsements generally go through a lengthy process of determining how a candidate is likely to vote based on their publicly stated positions on issues, their past voting record (if any), and their general stances on topics that affect animals or the environment.
While knowing the endorsements of organizations you trust can be helpful, you can also do your own research on candidates. Look at their web sites to see what they say, if anything, about protecting animals and their habitat. When it comes to these topics, are they simply making vague statements that don't really explain how they'll help relieve animal suffering? Or are they laying out a well-defined platform that clearly states what the candidate will do prevent animal cruelty and help the environment?
Every day, every hour animals are exposed to horrific cruelty in the U.S. because of policy decisions elected officials have made. To turn the tide for animals, it's essential that everyone who cares about their well-being take the time to learn about candidates who are running for office and vote accordingly. The right to vote is one of the most powerful tools we have to change public policies that affect millions of lives. The animals are counting on us to use it.
Photo credit: Lab Safe Harbor
Wait, there's one more step:
Over 1,105,700 Animal Shelter Meals Donated So Far –
Upgrade to a Premium Membership to get a free No Excuse For Animal Abuse shirt, feed shelter animals with the Educational Series and Meal Wheel, sign 100's of petitions with one-click, remove ads, and promote your favorite petitions to millions!

7 day money-back guarantee for new members. Zero risk.
Premium Membership comes with the following perks:
• Get a free No Excuse For Animal Abuse shirt.
• Feed shelter animals by spinning the Meal Wheel.
• Sign 100's of petitions with one-click.
• Feed shelter animals with the Educational Series quizzes.
• Ad-free browsing and voting on which petitions are displayed to millions of people.
Our Guarantee:
Cancel your subscription for any reason within 7 days and we'll refund 100% of your money, as long as you're a first time member.
Frequently Asked Questions:
How are the animal shelter meals donated?
We donate shelter meals through Rescue Bank because they research all shelters, maintain equitable distribution, and track the meals from their facilities all the way to the rescue groups. This ensures that the donation will be utilized in the most efficient and impacting way.
Why don't we just donate meals without providing any perks like the Meal Wheel?
We've been at this since 2008 and have learned that to really make a difference, we need to get people excited and engaged. Our mission is a serious one, but our methods are playful and educational. We're serious about doing good, but also want to make it fun.
Who are we?
We are a family of sites that works to protect animals, the environment, and more. Our sites include AnimalPetitions.org and ForceChange.com. We've been at this for over a decade and are dedicated to protecting and defending animals and the environment. If we can have some fun and improve the world, then we're accomplishing our goal!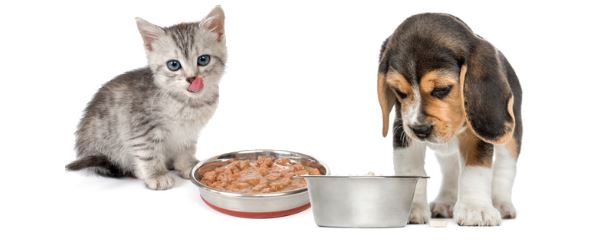 We've Been Doing This for Over a Decade and Others Have Taken Notice:
Testimonials:
"Thank you SO much for the premium feature of being able to sign multiple petitions with one click. Many of us go for hours at a time signing each and every petition and crying as we read them. I have often wished for a way to sign my name on every petition because I passionately support them and they all need our voice. This is the best thing – thank you very much!" -Karilyn K., Premium Member
"This is just the most amazing wonderful service that makes me so happy! To be able to feed shelter pets is just the greatest feeling. Thanks again for this, and for all you do for the most innocent and helpless among us, the animals. I'm lovestruck." Sandra Z., Premium Member
"I love the upgrade option and I am so glad I did it.....it enables me to stand with you and many others to fight for the justice these precious souls deserve! We are their voice!!!! And....I adore helping to feed them as well! The spin the wheel game is fun....and I like doing it everyday to help! Keep up the wonderful work....and I know....every click makes a difference!" Dorothy B., Premium Member
"I am so excited to become a Premium Member and to have one-click signing, as I was spending countless hours signing petitions...not that I mind doing it, but my goodness, there sure are a lot of them. I always hope that my signature somehow helps, because these people that abuse/torture animals, need to be put away. As you can tell, that is my passion, I have such a heart for animals, and I want to be their voice." Darlene R., Premium Member
"Thank you so much! I love being a premium member and spinning that wheel every day, especially when I land on 4 or, best of all, 5 meals. Thank you for all you do, we are all so grateful for you." Sandy T., Premium Member
"With deepest Aloha, You have no idea how grateful I am for you!" Jan L., Premium Member
"Thank you for the Premium Membership option. I really appreciate that I can sign multiple petitions with one click. It's great! Thank you for the work you do." Ashley H., Premium Member
"I absolutely love the Educational Series!" Yvonne L., Premium Member
"I am a premium member and religiously sign every petition. THANK YOU for this platform. I also vote for the petition nearest my heart, sometimes voting globally, sometimes I am caught by an individual animal's plight. What gives me great pleasure is noting that almost always, the percentages have no more than a 6-7% spread. It means that, overall, everyone cares about all of the petitions ALMOST EQUALLY! LOL, I also spin that wheel, and when I get 4 or 5 meals, I dance around the room! I have long maintained that what someone does to a helpless animal, they will do to a weaker human if they think that they can get away with it. Those who abuse, no matter how many legs their victims have, should be punished to the fullest extent of the law." Rebecca E., Premium Member
"I LOVE LOVE LOVE my Premium Membership! Everything and anything I can do to help animals and contribute to justice in the world makes me very happy!" Jan L., Premium Member
---
Still have questions? Email us: animalpetitions@forcechange.com