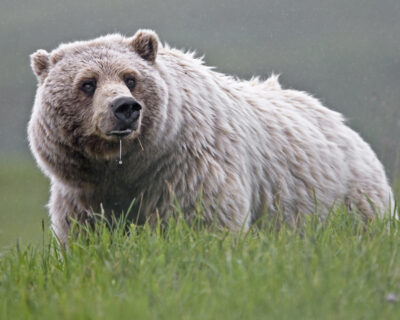 Target: Jason Nixon, Alberta Minister of Environment and Parks
Goal: Continue to protect grizzly bears and do not remove their "threatened" status.
The province of Alberta is considering removing the "threatened" status of grizzly bears and the accompanying protections. This would allow grizzly bears to be hunted once again and would also reduce legal repercussions for people who kill them in self-defense. If grizzly bears are no longer protected, their habit would no longer have the same protection, further threatening the species.
Grizzly bears have been protected since 2005 because their populations had decreased drastically due to hunting, poaching, and other human interference. In the last few years, the bears' population has made a significant comeback. Because of this, Alberta is considering turning them from a magnificent creature that deserves our respect into an animal that is killed, abused and threatened for human entertainment and profit.
Sign this petition to encourage the government to continue to protect grizzly bears in western Canada.
PETITION LETTER:
Dear Honourable Nixon,
The province of Alberta protected the grizzly bears since 2005. During this time, their population has thrived in the absence of human hunting and interference. Because of this, the province has considered removing the bears' "threatened" status.
I am very disappointed that the government is even considering this. The only reason grizzly bears are not extinct is because they have been protected from human hunting, poaching, and habitat destruction.
I urge you to continue to protect this magnificent creature.
Sincerely,
[Your Name Here]
Photo Credit: Denali National Park and Preserve