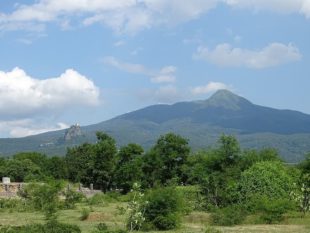 Target: Ohn Win, Minister of Natural Resources and Environmental Conservation, Myanmar
Goal: Demand protection for critically-endangered, newly-discovered primate species.
A species of monkey previously unknown to science is already facing extinction due to increasing human activity, pollution, and a shrinking habitat. The Popa langur, named for an extinct volcano in Myanmar where most members of the species live, has existed undisturbed for nearly 1 million years, only being captured on film in 2018. However, with only 200-250 individuals still alive in the wild, the species is considered critically endangered.
Human exploitation of natural resources such as minerals, timber, and palm oil have shrunk the world's forests by more than half a million square miles, pushing animals like the Popa langur to the brink of extinction long before there's sufficient time to study, appreciate, or protect them. Sign the petition below to demand that Myanmar's government safeguard the remaining Popa langurs to give them a chance to avoid their complete loss before it's too late.
PETITION LETTER:
Dear Minister Ohn Win,
The discovery of the Popa langur, a previously unknown primate species, is a reminder of the remarkable natural diversity of our planet and the resilience of animal species. Sadly, the realization that this rare animal is already under the threat of extinction is yet more evidence of the destructiveness of human industry. If left unprotected, the Popa langur could be lost forever. Therefore, I urge you to extend official protection to the species in the form of research and conservation grants and increased vigilance by state-employed foresters.
Sincerely,
[Your Name Here]
Photo credit: Ljuba brank