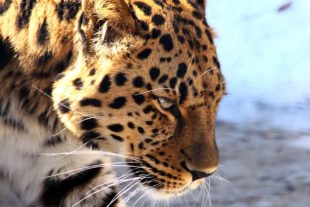 Target: Dappula de Livera, Attorney General for Sri Lanka
Goal: Harshly punish the people who allegedly ensnared and killed a leopard for profit.
An endangered leopard was reportedly trapped, beheaded, and sold for profit in a horrific display of cruelty. The animal's meat is incorrectly believed to be a cure for asthma and carries a significant profit. Demand that those found responsible receive the harshest punishment.
"They cut the head off and killed the animal after it got caught in the snare on Thursday," stated Dushantha Kangara, the chief inspector of the Sri Lankan Police Department. He took three people into custody on charges of killing an endangered leopard in the central highlands after the animal's head was reportedly found in a nearby forest. The leopard's skin, meat, and other body parts were seemingly preserved for sale.
There are fewer than 1,000 leopards left in Sri Lanka's wild and the harming of them is punishable by up to five years in prison. Sign below and demand that those found legally responsible for this big cat's death face the harshest penalty possible.
PETITION LETTER:
Dear Attorney General de Livera,
An endangered leopard was reportedly caught in a trap and beheaded in a disgusting disregard for animal life. The people charged in this case seemingly hunted the animal for meat, which is believed to cure asthma and brings an immense profit. They used a snare, per authorities, which is regarded by wildlife conservationists as cruel and many have pushed for an outright ban on these traps with harsh legal consequences to those who don't comply.
There are less than 1,000 leopards remaining in Sri Lanka and, seemingly thanks to these people, there is now one less. I demand that you prosecute this case and seek the harshest penalty possible, if the accused are found guilty.
Sincerely,
[Your Name Here]
Photo Credit: TatiHalabi