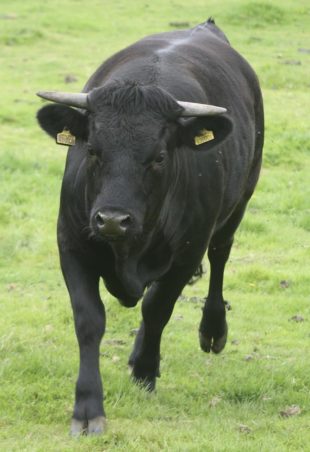 Target: James E. Stewart, District Attorney of Caddo Parish, Louisiana
Goal: Seek maximum penalty for man accused of endangering and killing cattle through prolonged neglect.
A Louisiana cattle farmer allegedly abandoned his duty of care in the worst way. Authorities were asked to check on the condition of cattle belonging to Tremecius Mondell Dixon. Upon arriving, they reportedly discovered at least ten dead cattle and over 200 more in a deplorable state.
The animals had seemingly received little nourishment, as fields were severely overgrazed. Even water supplies for this abundant herd were said to be largely absent. As a result, the surviving animals were "in severely poor condition," according to an examining veterinarian. They reportedly suffered from significant malnourishment and dehydration. While Dixon was allegedly responsible for the deaths of ten cattle and the near-deaths of hundreds more, he was just charged with four counts of animal cruelty.
Sign the petition below to urge more charges and a harsh punishment in this deeply disturbing case of apparent neglect.
PETITION LETTER:
Dear Mr. Stewart,
The animal cruelty charges brought against Tremecius Mondell Dixon demonstrate a troubling trend in Louisiana and across America of recklessness and disregard for the lives of innocent living beings. Dixon stands accused of starving ten cattle to death and essentially leaving the rest of his 250-count herd to a similar ghastly fate. Without intervention, all these animals may have very well suffered a slow, agonizing death from dehydration and malnourishment.
While the aggravated animal cruelty charges brought against this man could result in major prison time, do these proposed penalties go far enough? If the charges are true, Dixon committed over 200 felony offenses. Each of these vulnerable animals' lives should matter. More expansive charges would send a strong message about the gravity of these alleged crimes and make a just outcome far more likely.
Please prosecute these apparent atrocities to the fullest extent of the law.
Sincerely,
[Your Name Here]
Photo Credit: Pikist