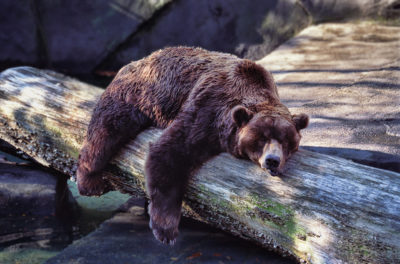 Target: Zbigniew Ziobro, Public Prosecutor General of Poland
Goal: Seek stronger punishments for animal abusers such as the man who allegedly attacked a zoo bear.
The recently reopened Warsaw Zoo in Poland got quite a shock during an incident where it is alleged that a drunken man climbed into a bear's sanctuary and assaulted the animal. The man reportedly attempted to "wrestle" the bear, known as Sabrina, by grabbing her around the neck, jumping onto her back, pulling her ears, and almost forcing her underwater. This incident, depicted as comical in some circles, is a clear case of animal cruelty if the reports are accurate.
Thankfully, Sabrina was not physically injured, but caretakers do say she is showing signs of stress and trauma. This bear had escaped a grueling circus life only to be reportedly attacked by another reckless human being in her supposed safe haven. The man who allegedly committed this offense only suffered a small fine, a few hours of community service, and a "pinky promise" not to drink again. Some of this supposed punishment arose from an unrelated charge.
Sign the petition below to demand real justice in this case and true protection for all of Poland's vulnerable animals.
PETITION LETTER:
Dear Mr. Ziobro,
A man reportedly crawled into an animal enclosure at the Warsaw Zoo and proceeded to harass and physically attack the bear inside. The emotional damage this bear endured will linger long after the incident, according to her caretakers. This man's actions were seemingly dismissed as a drunken folly, and he received little actual punishment.
This alleged incident called into serious question Poland's commitment to animal welfare. The Polish Animal Protection Act was supposed to serve as a positive model in the battle against animal cruelty. Animal protection can never truly be achieved, however, without sincere commitment from law enforcement and the legal system.
Teach this alleged reckless animal abuser a lesson with jail time. Demonstrate a dedication to protecting all animals at risk from malicious human behavior.
Sincerely,
[Your Name Here]
Photo Credit: Mike Boswell