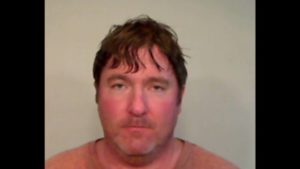 Target: Bob Shillinger, County Attorney for Monroe County, Florida
Goal: Punish man who allegedly kicked a chicken so hard the animal's ribs were broken.
A pet chicken named Huhn endured serious injuries in a disturbing case of reported animal cruelty. According to reports, Florida resident Nicholas Chew kicked the chicken as "a football player would kick a field goal," after getting in a fight with his girlfriend. The innocent animal suffered four broken ribs.
Chew seemingly justified his actions by claiming that he was "annoyed" by the chicken's clucks and that he was moving the animal "out of the way." Apparently, this poor chicken was punished simply for acting in a natural manner…for merely existing. Chew has been charged with animal cruelty and will soon face his day in court.
Sign the petition below to ensure a maximum sentence is pursued for this inexcusable alleged cruelty.
PETITION LETTER:
Dear Mr. Shillinger,
In a few weeks, Nicholas Chew will be arraigned for a March incident involving alleged animal cruelty. Witnesses were reportedly on-hand to observe Mr. Chew callously and seriously injuring a defenseless chicken. Chew's dismissive excuses for his apparent actions demonstrate a troubling lack of remorse and a blatant disregard for the value of any life.
Please do not enable Mr. Chew by giving him a legal slap on the wrist. This behavior could escalate into even worse crimes if left unpunished. If he is found guilty, make sure this man is held accountable with the harshest possible penalty.
Sincerely,
[Your Name Here]
Photo Credit: Monroe County Sheriff's Office