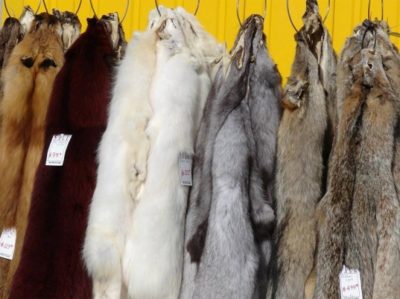 Target: Andrew Cuomo, Governor of New York
Goal: Protect the millions of animals murdered for the sake of fashion by banning the fur trade.
New York, one of the largest states in the country, is still selling fur garments. A 2019 proposal was meant to kick-start a ban on these sales, but pushback from the community has led to a stall in the bill; there has been no talk of moving forward with the ban since last fall. Demand that this cruel practice be banned once and for all.
The fur industry is one of the cruelest in existence. Millions of animals are killed every year just for their pelts, which are sold for big profits by clothing stores and manufacturers. Over 100 animals can be killed just to make one fur coat. With the number of materials available to make warm and fashionable clothing these days, there is simply no reason to take animals' lives for the fashion industry anymore. Only one state so far has completely banned the sale of fur, while the rest of the US continues to condone this murderous industry.
New York must set an example by stopping its support of the fur industry. Sign this petition to demand the state make the fur ban an official law.
PETITION LETTER:
Dear Governor Cuomo,
The state of New York has continued to support the fur industry despite a 2019 proposal to ban the sale of fur garments. Hundreds of millions of animals die each year for this industry, with over 100 killed for a single coat in most cases. These are living creatures, and their lives are being taken mercilessly for the sake of fashion.
You must return to the proposal and make it an official law. The fur industry is one of the cruelest in existence, especially in an age where there are many more materials available for making warm and fashionable garments. There is no reason to rely on animal pelts any longer, and New York must stop its support of this cruelty.
Sincerely,
[Your Name Here]
Photo Credit: Emma Forsberg