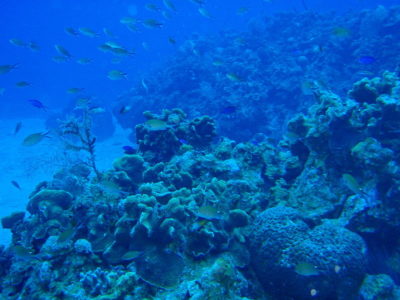 Target: Masaharu Nakagawa, Minister of the Environment, Japan
Goal: End the poaching and overharvesting of sea cucumbers.
Sea cucumbers are faithful caretakers and filters for the world's oceans, yet with every passing year they face mounting threats from profit-hungry poachers. Hundreds of thousands of pounds of sea cucumbers were allegedly illegally snatched from Puget Sound last year, while Australian authorities apprehended Vietnamese poachers plundering the Great Barrier Reef around the same time. In late September, a sea cucumber poaching ring worth upwards of $1.5 million was finally brought to justice. The dangers to these mystery animals—and to the marine environments they help protect—is far from over, however.
Aquatic ecosystems around the world benefit from sea cucumbers; they clean waste products from the bottom of oceans and actually transform these substances into nutrients utilized by other marine animals. In addition, the waste produced by sea cucumbers is theorized to shield coral reefs from the corrosion brought about by acidic water. Unfortunately, these critical creatures have also become a sought-after luxury for consumers, particularly in China, who value them for food and medicinal purposes.
Dwindling numbers resulting from the exploitation of these vulnerable animals have led to regulations on harvesting, but the tragic consequence is a significant increase in poaching. Political maneuvering in areas like Maine that is aimed at protecting the fishing industry over the environment has also compounded the sea cucumber's plight. In a promising countermeasure, the Japanese government is considering implementing new standards that would better ensure no poached sea cucumbers are trafficked on the worldwide market.
Sign this petition to encourage one nation's effort in countering an imminent threat to one of the ocean's most misunderstood creatures and to the marine habitats they help safeguard.
PETITION LETTER:
Dear Minister Nakagawa,
The Japanese government's proposed strategies for protecting sea cucumbers are important measures that should not be shelved or disregarded. Poaching of these creatures from Hokkaido and other sea-faring areas does not just present a threat to your export and commercial marine industries. The exploitation of these animals poses imminent danger to the global marine ecosystems so vital to our world's well-being.
As a crucial link in these ecosystems, the sea cucumber helps clean our oceans, releases nutrients that keep other marine wildlife thriving and productive, and protects magnificent and vital coral reefs from acidification. For a small and oft-dismissed animal, the sea cucumber makes a lasting positive impact that sustains generations.
Please make every effort to protect these integral contributors to Earth's oceans.
Sincerely,
[Your Name Here]
Photo Credit: Andy Blackledge