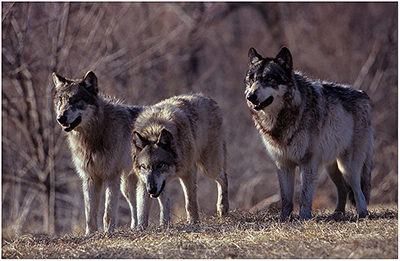 Target: His Excellency Donald Tusk, President of the European Council
Goal: Preserve protection for wolves in Europe.
Europe is calling for the death of the returning wolf. The species' first appearance in Belgium after 100 years marks the completion of its return to mainland Europe, where it is legally protected from hunters due to its previous near-extinct status. Unfortunately, many countries see the animal as a vicious predator and are lobbying to have its protections revoked; they wish to control the population by allowing politicians to kill more than half of the wolves living in each country.
This is unacceptable. It is not okay to demand legal murder of a species that disappeared almost entirely for over 100 years, despite its reputation and status as a predator. Should these people have their way, the government would be allowed to kill a certain number of wolves per year, plus control the reproduction of the species. Farmers are in the majority of those seeking to implement these rules and abolish the legal protection of the species, despite there being far more humane methods of protecting their livestock from wolves.
We cannot allow the European Union to revoke protection for wolves after they have spent 100 years struggling to keep from going extinct. Sign this petition to demand the European Union say "no" to those demanding the death of this species.
PETITION LETTER:
Dear Your Excellency,
The return of wolves to Belgium has citizens rallying for the death of the species through 'population control.' Farmers in particular are demanding politicians be allowed to kill half the wolves living in their countries, as well as controlling how many offspring they are allowed to have. For years, wolves have been endangered due to poachers, the fur industry, and people murdering them to keep themselves safe despite not being under attack by the animals.
This is the first time in 100 years that wolves are plentiful on mainland Europe. You must not give in to pressure to revoke their legal protection, and instead encourage more humane methods for farmers to protect their livestock. Wolves may have a reputation as predators, but they are still living creatures who do not deserve to be mass-murdered to make people feel safe. Maintain their legal protection, do not allow politicians to slaughter them on request.
Sincerely,
[Your Name Here]
Photo Credit: titleist46