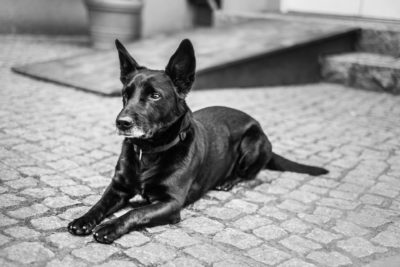 Target: Brian Frosh, Attorney General of Maryland
Goal: Prosecute veterinarian accused of animal cruelty and witness threatening.
A Baltimore veterinarian has been charged with multiple acts of animal cruelty, as well as threatening witnesses. Greg Burbelo, said to be "an amazing vet," reportedly attacked three dogs in various ways and was subsequently let go from the animal hospital for which he worked. Burbelo's attorney claims that the man "snapped" due to frustration with his failing health following a cancer diagnosis.
None of the dogs were injured, but this does not negate the reported attempted violence against them. A veterinarian is a profession requiring great compassion and kindness towards animals in addition to immense medical knowledge. It is a role associated with trust, and people cannot trust a veterinarian who reportedly attempts to harm their beloved pets. Burbelo's alleged actions violate everything the profession stands for.
Frustration over personal matters is not an excuse to lash out at patients, and Burbelo's attorney should not be treating it as such in an attempt to protect Burbelo from punishment. Sign this petition to demand Burbelo face the consequences for his alleged actions.
PETITION LETTER:
Dear Attorney General Frosh,
Baltimore veterinarian Greg Burbelo has been accused of multiple acts of animal cruelty and threatening witnesses. His attorney is attempting to protect him from the charges, putting heavy emphasis on Burbelo's skill at his profession and the health crises that have been causing him stress. This is unacceptable, as skill and personal issues do not negate the man's alleged crimes. A veterinarian is a position associated with trust that requires compassion towards animals.
You cannot allow this man to walk away from the charges consequence-free. Burbelo's alleged attacks on three dogs may not have done any permanent damage to the animals, but they were still unprovoked and inexcusable. His attorney's attempts to protect him from punishment are unethical and dishonest, and you must not allow them. Please ensure that Burbelo faces the consequences for his alleged cruelty.
Sincerely,
[Your Name Here]
Photo Credit: StockSnap