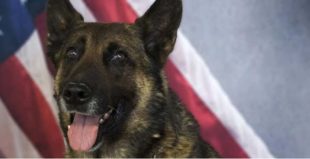 Target: Chad Jensen, Cache County Sheriff, Utah
Goal: Demand that the officer who allegedly allowed his K-9 partner to die in a hot patrol truck be removed from duty.
A police officer has been charged with aggravated animal cruelty after he apparently left a K-9 service dog unattended in his patrol truck after his shift during 100 degree heat, killing him. The Cache County sheriff's deputy has been put on unpaid leave, but will evidently be reassigned within the department upon his return.
According to court documents, officer Jason Whittier had "inexplicably" left his dog, a Belgian Malinois named Endy, secured in his truck after parking it along the south side of his home where there was little or no shade. He then left the truck for nearly 11 hours before returning and finding the dog dead from heat stroke.
If the allegations are true, this is a gross example of negligence which must not be tolerated in law enforcement. Sign this petition to demand that this deputy be removed from active duty and that more be done to ensure that tragic incidents such as this will not occur in the future.
PETITION LETTER:
Dear Sheriff Jensen,
A K-9 officer name Endy has died after his caregiver allegedly forgot about him and left him unattended in a hot patrol vehicle during extreme summer heat. This is not merely an issue of an officer being "distracted"; it is a serious offense which must be addressed as such. The officer, Jason Whittier, now faces aggravated animal cruelty charges for his alleged role in causing Endy's horrible death.
Please address this issue and bring justice for Endy by ensuring that this officer is removed from your department. We also demand that you commit to revised training and new technologies, such as end-of-shift collars, which will help prevent horrific incidents like this from occurring again.
Sincerely,
[Your Name Here]
Photo Credit: Cache County Sheriff's Office