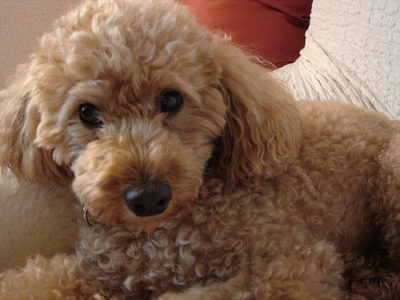 Target: Kim Foxx, State's Attorney of Cook County, Illinois
Goal: Seek the maximum possible punishment for person who allegedly threw two puppies from fifth floor, killing one.
Two toy poodles were allegedly thrown from the fifth floor of a parking garage, killing one. The poodle, named Angel, who survived the horrific event was left with broken legs. Passersby reportedly found the dogs lying between two parking towers. Police contacted the owner, who's devastated that this happened to his dogs. Police arrested the person they believe committed the heinous cruelty, but they don't know why the suspect did this to dogs who didn't even belong to them. Reports say the same man was also seen smashing a black schnauzer puppy against a car window.
The Oak Lawn police are not releasing the name of the suspect until his upcoming court hearing. Ask the prosecutor to seek the maximum penalty for this unknown alleged offender, if found guilty.
PETITION LETTER:
Dear Ms. Foxx,
Two poodles were reportedly taken from their owner and cruelly tossed from the fifth floor of a parking garage. One of the dogs died, and the other was found alive with broken legs. The suspect who police believe committed this heinous crime is also believed to have smashed a black schnauzer puppy against a car window.
It seems whoever committed these horrendous acts of animal cruelty did so with purely sadistic intentions. Anyone who is capable of going around and cruelly killing animals for no reason is a danger to society. We urge you to seek the maximum possible penalty for this person.
Sincerely,
[Your Name Here]
Photo credit: Yuko Hara