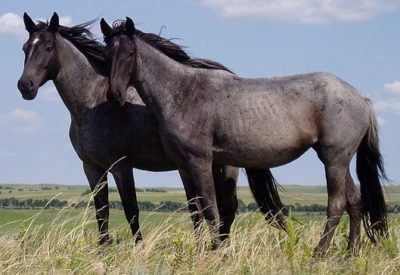 Target: Wayne Pacelle, CEO of the Humane Society of the United States
Goal: Require all horse trainers to complete a horse training course that focuses on gentle methods.
It's been many years since Monty Roberts was a sought-after horse trainer. He paved the way for a new approach to horse training. Unfortunately, without a regulated training program for horse trainers, there are many different training methods. Many of these training methods focus on overpowering the horse, rather than working with it.
Horses are herd animals that rely on the trust of every member in the herd. When a trainer comes to train a horse, they need to build the trust of the horse before they can make any lasting behavioral changes. Because horses are prey animals, they have a different view of the world. A blanket thrown onto their back could easily be some sort of predator trying to eat them. If the horse is encountering these new situations with a trainer that they trust, the experience is a positive one.
This curriculum of positive training would discontinue the use of cruel training tools like crops, spurs, and cinch straps. These are all tools that focus on making the animal uncomfortable, rather than aiding in the learning of desired behaviors. Without these tools, trainers would have to think more like a horse, which would aid in the way the horses learn the behaviors. The curriculm would also have a basic behavior course that would give trainers the tools they would need for basic training. There would also be specific courses on training for dressage or other occupations that would continue to use positive training methods. Regardless of the career the horse was going to go into, it would receive a positive training experince. Please sign this petition to create a national horse training certification.
PETITION LETTER:
Dear Mr. Pacelle,
Horses are herd animals that rely on the trust of other members in their herd. It's important to build trust with a horse in order to have a positive and successful training session. Unfortunately, not all horse trainers approach training in this manner, leaving horses with negative experiences. Because there are different types of horse training, there is no standard curriculum for horse trainers to learn.
Unlike people, horses are prey animals and therefore see the world differently. They are far more wary of new situations because their survival depends on it. When a trainer approaches a new horse they need to remember that trust is going to be the most important thing. Without trust, a horse isn't going to learn the desired behaviors and won't associate people with positive interactions. A positive training method curriculum would give trainers the tools they need to train horses, rather than break them.
A program focused on positive training methods would also do away with cruel tools such as crops, spurs and cinch straps. These tools accomplish nothing but breeding fear. It doesn't lay the foundation for a well-behaved horse. While there are many additional types of training that a horse could have, depending on the career of that horse, all trainers should have the tools to teach a basic training session that lays the groundwork for further training. I urge you to create a national curriculm for horse trainers that would be focused on positive training methods and help to set the groundwork for building trust.
Sincerely,
[Your Name Here]
Photo Credit: Francois Marchal