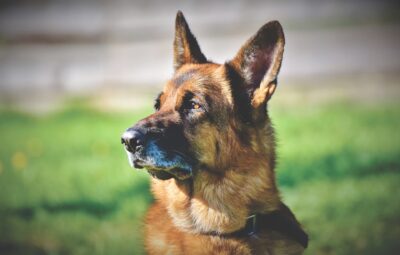 Target: Manuel Golden, Owner of TyCalK9 Training Center in Arcola, Texas
Goal: Demand dog training center take accountability for the alleged abuse.
A dog at the TyCalK9 Dog Training Center in Texas was allegedly abused by a man in an incident that was caught on video and soon went viral, causing major outrage. It apparently shows the man picking the dog up by the leash and aggressively slamming the animal onto the ground. The puppy is seemingly heard whimpering while trying to recover and get up from the slam and then apparently limps while standing up.
Fortunately, an animal cruelty investigation in underway in Fort Bend County. News reporters have tried many times to get the owners of the training center to speak to them. The center's phones have been turned off and their website has been deleted.  Their social media has also been removed. When searched on Google they are listed as closed permanently. Yet when reporters tried getting them to speak it seems dogs are heard inside the facility barking, and it may be up and running still. They may be avoiding a statement and accountability altogether.
Sign below and demand that this training center take accountability for its alleged actions.
PETITION LETTER:
Dear Mr. Golden,
Please come out with a statement regarding the video of a dog being slammed to the ground that was allegedly taken inside of your facility. This behavior is absolutely unacceptable. No dog should have this happen to them. A training facility is meant to not only train dogs, but keep them safe whilst doing so. Deleting your website and social media accounts is not enough.
We demand an official statement that either apologizes and/or lets the public know that the man allegedly responsible for abusing this animal has been fired. TyCalK9 must be held accountable if this incident is proven to have occurred inside of your facility. This dog deserves justice and keeping silent is unacceptable.
Sincerely,
[Your Name Here]
Photo Credit: Capri23auto